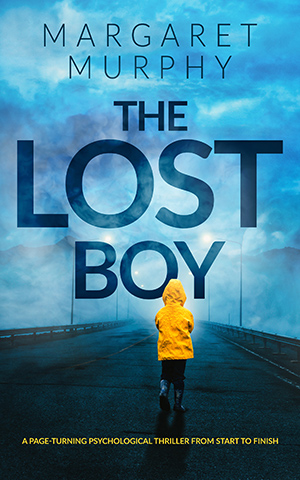 AN EIGHT-YEAR-OLD BOY IS FOUND IN HIS PAJAMAS WANDERING THE STREETS. WHAT'S HE SO TERRIFIED OF?

Jenny Campbell promised her husband, Fraser, that they would take a break from fostering. But the plight of a small boy found wandering the streets of Garston in just his nightclothes proves impossible to ignore.

TAKING HIM IN WILL MAKE HER QUESTION EVERYTHING — MOST OF ALL HER HUSBAND.

The child refuses to speak, and the police have no clues as to who he is or where he comes from. Only one fact is clear – something, or someone, has left him terrified . . .

Jenny's concern grows as she grapples with more unanswered questions. Why is the boy so anxious around Fraser? And why, in turn, is Fraser so unsettled by the eight-year-old's presence in his house? And who is Mr Hunter, whose cryptic phonecalls repeatedly strike at the very heart of Jenny's own pain?

A nationwide appeal is launched to uncover the boy's identity. It seems the dreadful events that have left him traumatized are about to invade Jenny's secure and loving world — and rip it apart . . .

AND NOW IT TURNS OUT TWO BOYS HAVE GONE MISSING. WHAT'S THE CONNECTION?
Praise for The Lost Boy

"Set vividly in Liverpool, this journey into psychological suspense should not be missed."
Val McDermid, Manchester Evening News

"Shows how crime fiction can move and excite, while at the same time exploring important – and controversial – aspects of the modern world." 
Sunday Express

"This is a novel that once started is difficult to put down. Margaret Murphy is undoubtedly going from strength to strength." 
Tangled Web